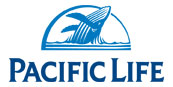 What Are The Advantages Of A Coverdell ESA?
Tax-deferral can have a dramatic effect on the growth of an investment. With the new Coverdell ESA (formerly known as the Education IRA) your contributions can grow tax-deferred and be distributed income tax-free as long as distributions are used for qualified education expenses. These costs can include school uniforms, computers, and transportation for elementary or secondary school, public, private or religious.
A limit of $2,000 per year for any individual under age 18 applies. Once the beneficiary reaches age 18 they can take control of the account but funds must be used by the time the beneficiary turns 30 years of age or transferred to a younger sibling.
No bank guarantee • Not a deposit • Not FDIC/NCUA insured
May lose value • Not insured by any federal government agency
Pacific Life refers to Pacific Life Insurance Company and its affiliates, including Pacific Life & Annuity Company. Insurance products are issued by Pacific Life Insurance Company in all states except New York and in New York by Pacific Life & Annuity Company. Product availability and features may vary by state. Each insurance company is solely responsible for the financial obligations accruing under the products it issues. Insurance products and their guarantees, including optional benefits and any fixed subaccount crediting rates, are backed by the financial strength and claims-paying ability of the issuing insurance company. Look to the strength of the life insurance company with regard to such guarantees as these guarantees are not backed by the broker-dealer, insurance agency or their affiliates from which this product is purchased. Neither these entities nor their representatives make any representation or assurance regarding the claims-paying ability of the life insurance company. Neither Pacific Life nor their representatives offer legal or tax advice.

Calculators For Websites