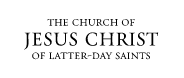 How long will it take to pay off my credit card?
The ease of obtaining credit cards has become a significant source of temptation to some people, many of whom may eventually find themselves with thousands or tens of thousands of dollars of debt, often with little to show for it. Paying more than the minimum each month will make a big difference in getting out of debt.
Enter your current credit card balance.
Update the annual interest rate you are paying - generally 18% or more.
Update the percentage used by your credit card company to determine the minimum payment due each month - typically 2 to 4 percent of the balance.
Don't worry about the minimum payment amount - it's used by the calculator to prevent the calculated minimum required payment from dropping below a fixed amount.
Enter how much you propose to pay each month in addition to the required minimum payment.