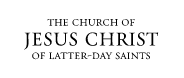 Should I refinance my home mortgage?
When interest rates drop, you may consider refinancing your home mortage. While there are many instances in which refinancing makes sense, you need to be careful.
First, it is common to extend the repayment period, thereby reducing the monthly payment. While this may be enticing, it will be that much longer before your home is paid off.
Second, you may be tempted to increase the amount that you borrow to finance a major purchase such as a new car. The concern here is that you'll end up paying for the car long after it has worn out.
So, be careful as you consider refinancing your home mortgage. Many have benefited by refinancing with a shorter-term loan. Not only do you get out of debt quicker, you benefit from a lower interest rate as well.
This calculator will help you evaluate your situation.
This calculator is provided courtesy of CalcXML to assist you in planning for your future. The quality of the analysis is the result of information you provide. The accuracy of this calculator and its applicability to your circumstances is not guaranteed.
Analysis is provided for general illustration and/or informational purposes only and is not to be construed as tax, legal, or investment advice. Although the calculator is based on information from sources believed to be reliable, accuracy and individual circumstances can vary. The information should be relied upon only when coordinated with individual advice from qualified professionals.

Calculators For Websites