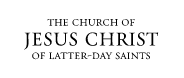 How soon could I pay off all my debts?
In
One for the Money
by Elder Marvin J. Ashton, the concept of a debt elimination calendar was presented. The calendar is a simple approach to eliminating debt by using funds freed up when one debt is retired to pay down remaining debt. While you have to be disciplined, this approach has helped many become debt free.
This calculator assumes that the debts with higher interest rates are paid first while making minimum payments on other debts. You may also apply an extra amount to the monthly payment to pay off your debt even sooner. (Enter the name of each debt for the calculator to work properly.)
This calculator is provided courtesy of CalcXML to assist you in planning for your future. The quality of the analysis is the result of information you provide. The accuracy of this calculator and its applicability to your circumstances is not guaranteed. For a more comprehensive analysis of your financial health then calculate your FIST®Score.
Analysis is provided for general illustration and/or informational purposes only and is not to be construed as tax, legal, or investment advice. Although the calculator is based on information from sources believed to be reliable, accuracy and individual circumstances can vary. The information should be relied upon only when coordinated with individual advice from qualified professionals.

Calculators For Websites