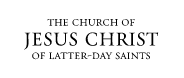 How much should I save for emergencies?
President Gordon B. Hinckley counseled, "I urge you as members of this Church to get free of debt where possible and to have a little laid aside against a rainy day" ("The Times in Which We Live," Ensign, Nov. 2001, 73).
Some financial advisors suggest you set aside three to six months of savings for use in the event of a loss of a job, a medical emergency, short-term disability, or other unexpected expenses.
Use this calculator to help determine how much you need to set aside monthly or as a lump sum to create an emergency fund.