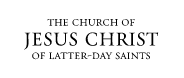 How much should I save for retirement?
Retirement can be a richly rewarding period of your life if you have prepared financially. In addition to meeting your living expenses, adequate income during retirement will allow you to serve missions, help family members, and volunteer in your community.
This calculator will help you evaluate how well you have prepared and consider what you can do to improve your retirement outlook.